WELCOME TO BEST MANUFACTURERS PESHTEMALS BLOG PAGE
Check Our Latest Posts
WELCOME TO BEST MANUFACTURERS PESHTEMALS BLOG PAGE
Check Our Latest Posts
Multi-Purpose Turkish Beach Towels
Peshtemal, also known as Turkish beach towel, is not only a towel, they are a centuries-old Anatolian tradition. Improved by master craftsmen and embellished by artists for centuries, Turkish beach towels are:
Lightweight,
Absorbent,
Quick-drying,
Soft,
And durable.
In short, Turkish beach towel is a premium-quality and multi-purpose towel that is useful in many different scenarios! In this week's blog post, we will be writing about how and why your customers would love Turkish beach towel and different use scenarios that Turkish beach towels are useful in!
Before we begin, we would like to share a couple of links to our earlier articles that might be useful and enlightening for you! If you would like to learn everything about the patterned cotton face masks we manufacture and wholesale you can read our "COVID-19 UPDATES AND COTTON MASKS" article. You can learn all the details by reading our "MOTTO BABY, BABY TEXTILE WHOLESALE IS LIVE!" article to learn everything about our second website where you can find the baby textile products we manufacture and wholesale!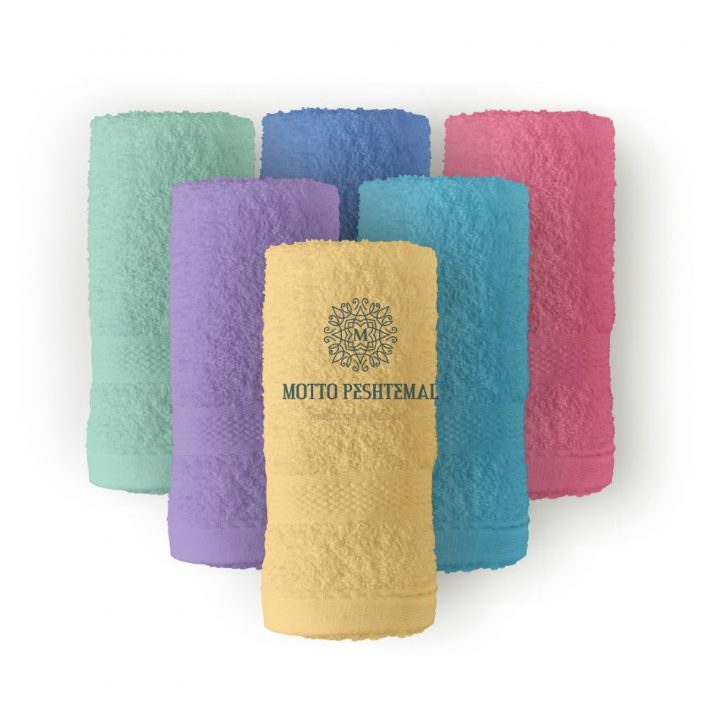 Let's begin already, right?
Why People Love Turkish Beach Towels?
As we stated in the list above, Turkish beach towels are absorbent, quick-drying, and lightweight. These 3 aspects of Turkish beach towels make it a perfect item for people who travel often! Thin and lightweight, Turkish beach towels take less space and won't make the baggage heavier. Absorbent and quick-drying, they are great after a bath or a swimming session at the beach or the pool. As they dry way quicker than terry towels, Turkish beach towels won't smell funny in your bag!
The 3 aspects we talked above also make Turkish beach towel perfect for gyms, spas, beauty centers, and sports clubs of all kinds! As Turkish beach towel is lightweight, it is very easy and not bothersome to carry! And as Turkish beach towel is absorbent, it will do a towel's job perfectly while drying way quicker so that it doesn't smell!
Turkish beach towel, originally known as peshtemal, is a centuries-old tradition as we wrote above. The oriental, unique, and elegant designs of the Turkish towels we wholesale make them a perfect decorative item for homes, hotels, baths, spas, gyms, country clubs, yachts, etc. Hence, Turkish beach towels are perfect household items that would boost the ambiance!
Turkish beach towel is thin, yet it is thick enough to protect you from a rough, bumpy surface! And that makes Turkish beach towel a perfect picnic blanket! Your customers will want to have a beautiful, comfortable, and lightweight Turkish beach towel while they are going to a relaxing picnic on a beautiful day!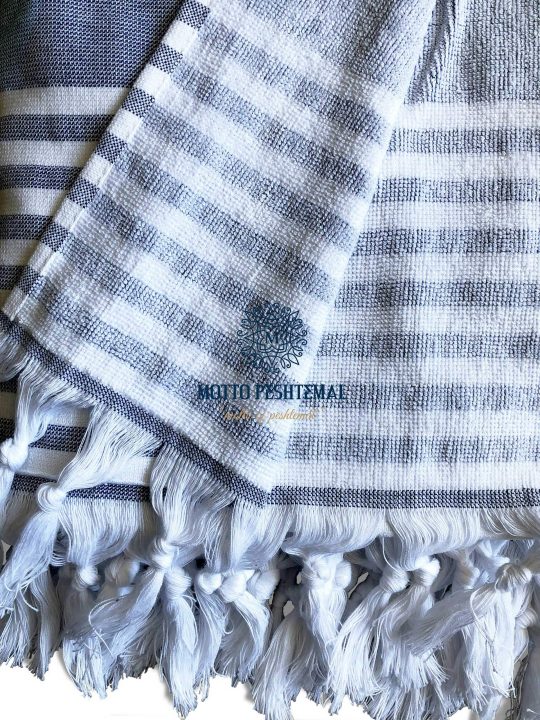 If we were to write down all the scenarios that a Turkish beach towel would be perfect, it would take forever and it would take pages! These scenarios are just the easiest and most common ones that a Turkish beach towel is perfect for!
So, you got the idea. The perfect texture and the beautiful designs of Turkish beach towel is the reason why your customers would fall in love with them in a short period!
Now, we would like to talk about how and from what we manufacture our Turkish towels!
How we manufacture Turkish beach towels?
As a Turkish beach towel manufacturer and Turkish beach towel wholesaler, it is our duty to provide high-quality, eco-friendly, comfortable, and eye-catching products along with fast, reliable, and affordable services!
We carefully manufacture our Turkish beach towel collection 100% from hand-picked and top-quality Turkish cotton. Dyed in the best and the most reliable dye-house in Denizli/TURKEY, our products don't contain any harmful or allergen materials on their texture. In short, we manufacture premium-quality, elegant, eco-friendly, and comfortable Turkish beach towels for our well-deserving customers!
We work with TNT, UPS, and FedEx for shipment, the fastest and the most reliable shipping companies in the sector! Hence, we guarantee that your products will be delivered right on time! For your questions and Turkish beach towel wholesale needs, you can contact us via the information provided on our "Contacts" page!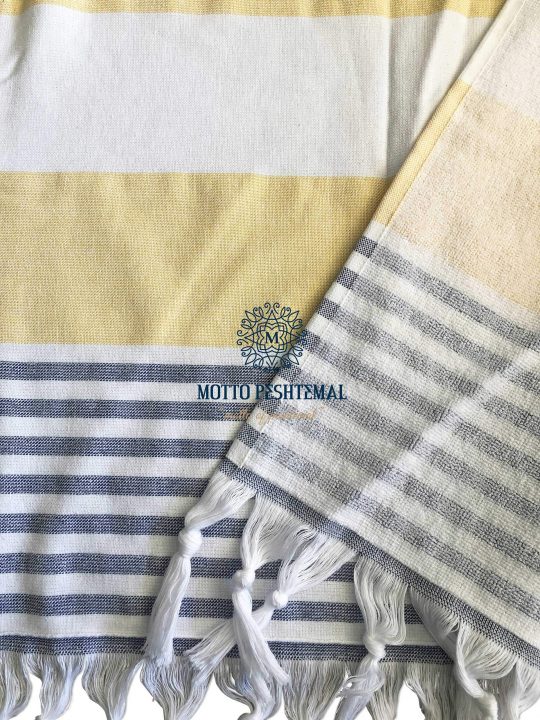 Before we finish our Multi-Purpose Turkish Beach Towels article, we would like to share a couple of links that might be useful for you. You can discover our entire collection of top-notch, beautiful, and nature-friendly Turkish beach towels collection on our products page! You can learn everything about the Turkish beach towels, peshtemal bathrobes, patterned cotton masks, bath & hotel towels, and baby blankets on our blog! Be sure to follow our Instagram, Facebook, LinkedIn, and Twitter pages to stay updated about our latest articles, discounts, and newest Turkish beach towel designs!
Motto Peshtemal, Turkish beach towels manufacturer and Turkish beach towels wholesaler, wish you a happy, bright, and healthy life!