Turkish Towel Quality Is Now In Hotels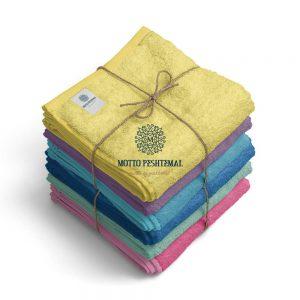 Hotel culture has been going on since the 1700s. Since the countries were rarely visited for the purpose of traveling, hotel management actually emerged to meet the need that emerged with the revival of the trade sector. In the past, hotels were used only for shelter to protect themselves from all kinds of external evils. So they were arranged in an extremely minimal way. But now, hotels and hostels have become very diverse. So how do we know if a hotel is good enough?
Of course, when you go to a hotel or hostel, the first thing you should examine is the towels. If the towel you come across is a
Turkish Towel
, too good to be true! Because
Turkish Towel
s have made a name for themselves around the world with their quality and silky texture, and if the towels you use in your hotel or pension are Turkish-made, this indicates that the hotel will provide a good service.
Hotel & Pension Towels
are of utmost importance for the satisfaction of hotel customers. They must be extremely clean. In addition, it is impossible for a hotel with bad-smelling towels to host the same customer again. This can be a highly bad impression.
A Running With Hotel & Pension Towels, On The Enchantment of Elegance

Motto Peshtemal is the best wholesaler Peshtemals Towels and manufacturers Turkish Towels in Turkey. We are providing and manufacturing Hotel Towels high quality Denizli cottons yarns that do not wear out as they are washed for your Hotel & Pension business.  In addition, using Hotel & Pension Towels, which will be a new breath for your bathroom with their chirping colors, will enlighten your soul. It will cheer up your bathrooms. Your Hotel pleasure will be at its peak with our towels that leave a soft feeling on your hand, do not wear away easily and keep the bad smell in the least possible way.