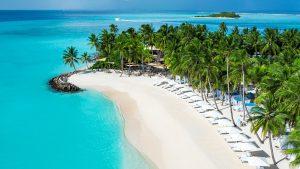 It is almost summer now.  As the gentle wind is blowing through our hair, walking among the chirping crowds of people, or puffing the fragrant scent of blossoming flowers… the only and overarching question on our minds is; What will we bring with us while going to the beach this summer? 
Beaches are reflecting this French motto; La vie en rose. Love, hilarity, and laughter…  A fun way to avoid the catastrophic consequences of the pandemic that has stuck us home; beach vacation.
We have compiled 5 necessary things you should bring with you for a shining vacation.