Discover Peshtemals
It may seem to you that it is easy to pick towels. However, this is a deception you won't realize until the towel becomes harsh, begins to frail, and its color fades over time. In this comprehensive guide, we will be informing our readers on "choosing the right towel". After reading this article, you will be able to buy all-purpose, high-quality towels that you will be using for a long time, not only for yourself, but also for your loved ones as lovely gifts.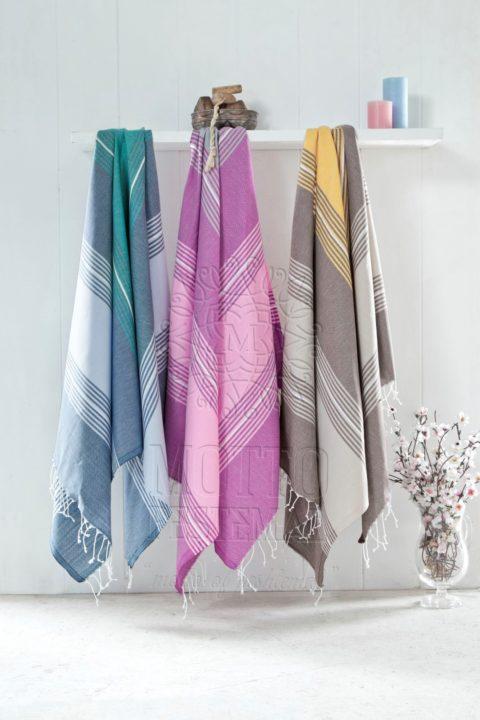 Consider buying peshtemal instead of ordinary towels
"Peshtemal, also known as Turkish towel, Turkish Beach Towel, Hammam Towel, and fouta towel, is a very important tradition that has been carried from the Ottoman Empire to the modern-day. Peshtemals, which are used more frequently today, can be no-pattern, patterned and in various colors. Peshtemals, which are mostly preferred to have colored vertical striped design, are woven from natural yarn such as linen, cotton and bamboo. Peshtemals, which are used by men under waist and by women starting from underarms, are in fact the oldest dresses of the human history."
Turkish beach towels are light-weight, and thin by its very nature. Even though they are light-weight and thin, peshtemals are highly absorbent, quick drying, and extremely durable. For more information on peshtemals, visit our "history of peshtemal" page!