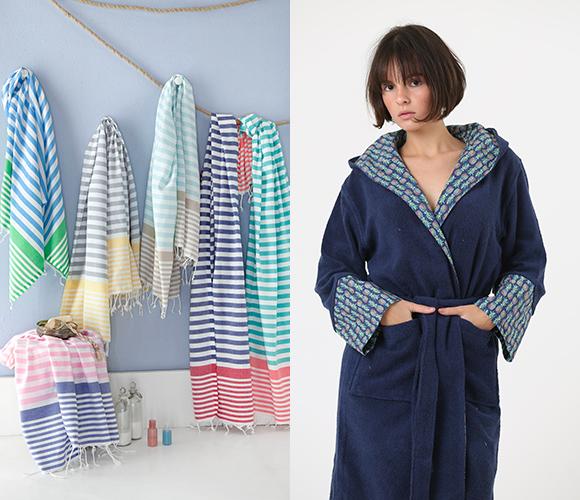 Peshtemals and Turkish Towels Suppliers
Motto Peshtemal, SAMTEKS, which was founded in Denizli, taking a leading part in textile, adopts to provide our customers with confidence and high quality product as a principle.
With Motto Peshtemal brand name, we offer our exclusive collections to our customers. For any questions or your Pestemal – Turkish Towel wholesale needs, be sure to visit our "contact" page!
We always try to be better and better in our services, while providing our customers with the fastest service and best quality products on the market. Knowing the importance of happy customers, Motto Peshtemal exports to many countries around the world. We work with reliable companies to deliver our products to our customers.
Turkish Beach Towels stand out with their small footprint and quick drying feature. Moreover, with its organic fabric structure, peshtemal beach towels do not cause irritation on the skin of the users and help you enjoy your holiday.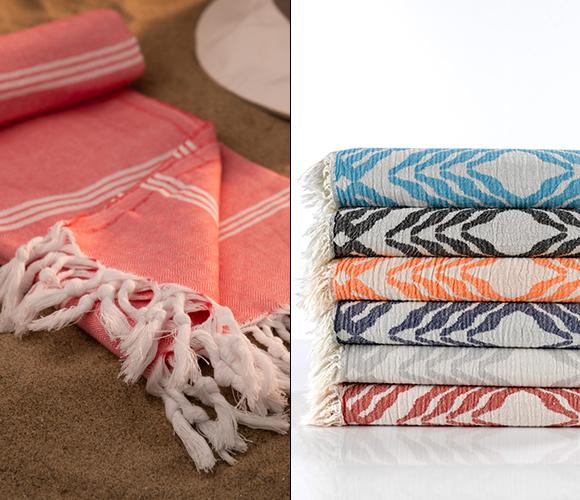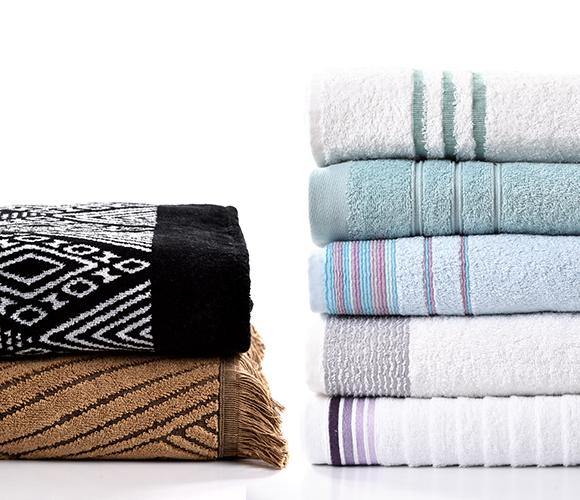 Wholesale Turkish Bath Towels
When we say bath towel and hotel towels, although many of them are similar to each other, they usually reveal that they are different after the first use or the first wash. The desire to dry on soft towels, which is everyone's dream, can unfortunately fall into the water when a poor quality towel is preferred.
Peshtemal, also known as Turkish Towels or Hammam Towels, is a deep-rooted tradition from Ottoman Empire to today. It is possible to find Turkish Baths in luxurious hotels and spa centres all over the world. Peshtemal, frequently used these days, are woven from natural thread like linen, cotton and bamboo. There are plain, patterned types like coloured sticks and a lot of colours of peshtemal.
Peshtemal is used in many purposes. Mostly, it is used to be covered or be dried after the bath. It can be also used as a pareo or as a Beach Blanket. Besides, it can be used as a decorative object like table cloth, ground cloth sofa cloth. Furthermore, it is convenient to use in gym, pool or spa centers.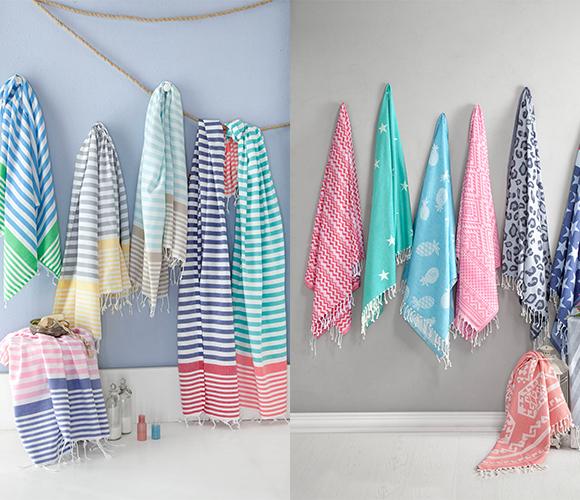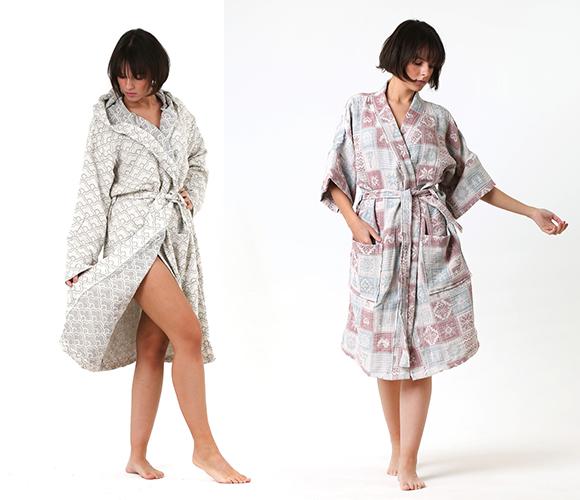 Wholesale Turkish Bathrobe Towel
A good bath takes you away from the chaos of daily life and makes you happy. The quality of the bathrobe towel you bathrobe wears after bathing is as important as a pleasant bath. A part from being hygienic in the bathrobe and preventing water from coming into touch with your skin and keeping you cold, its soft texture resembles a sleep state and its peace and pleasure should continue after bathing.
For the choice of natural, healthy and comfortable bathrobes, peshtemal bathrobes will be the best choice. Turkish Bathrobe Towels features with soft texture, non-space-saving features, antibacterial and organic fabric, are also with their fast-drying and fast-absorbing structure.
Beach Wear & Beach Dresses
When we say bath towel and hotel towels, although many of them are similar to each other, they usually reveal that they are different after the first use or the first wash. The desire to dry on soft towels, which is everyone's dream, can unfortunately fall into the water when a poor quality towel is preferred.
Peshtemal weavings will be very good choices for you in choosing beach wear. Moreover, peshtemal woven beach clothes will be a choice that will not interrupt your holiday pleasure with its light structure, being less affected by the heat and fast drying structure.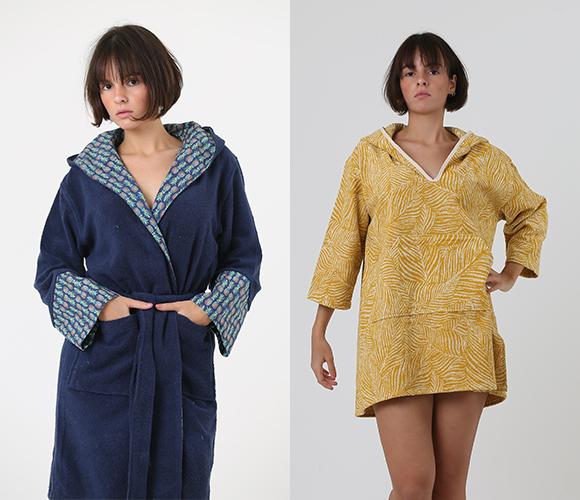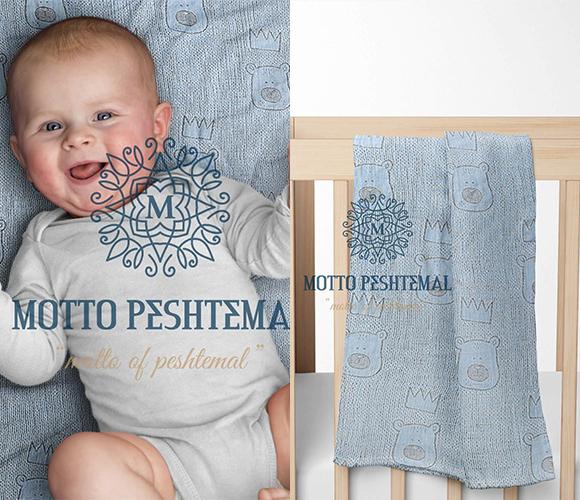 From the beginning of the gestation period, it is quite normal to think of the best for the future baby and want to get the best for the baby. There are many details to consider in this process.
It is the priority of parents to pursue those details in order to choose the best, researching everything. Parents, who show a special sensitivity when choosing the items to be used, prioritize the highly sensitive baby skin and low immunity.
The type of baby blankets used should be adjusted, taking into account the seasonal coldness. Choosing a peshtemal product in blanket selection will be a very relaxing choice for parents since it is antiallergic, organic and 100% cotton.
Motto Peshtemal at same time manufucturer face mask in Turkey.Do not forget to review our wholesale virus face mask products and send us e-mail.
Since the day the Covid-19 virus entered our lives, we live a life in which we have to wear a face mask. For this reason, the selection of cotton face masks has become an important part of our lives.
While the washable virus masks that cover the mouth and nose protect us from viruses and external factors, they should not prevent us from breathing comfortably.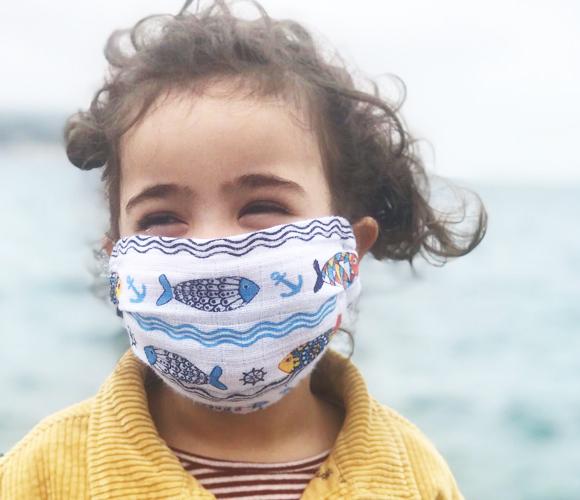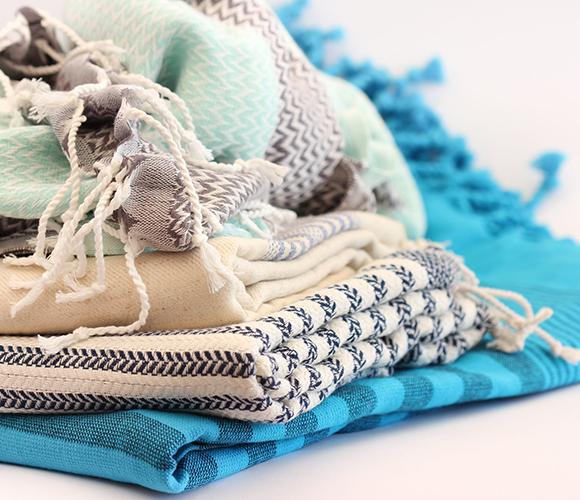 FAQ ( About Motto Peshtemals & Products )
What is the origin of peshtemal as a name?
The root of peshtemal is the combination of "Püşt and Mal", meaning back towel. In English, German and French, too, it is written as peshtemal and read like in Turkish.
Peshtemal, a woven cloth in rectangular shape, is among the most primitive clothes. For example, in the reliefs of the Egyptian civilizations that have survived until today, the dressing style is the rectangular peshtemal wrapped around the hips. Peshtemal, which was born as the main clothing item of mankind, has gradually both changed and diversified.
Since peshtemal, as absorbent as other towels, dries faster due to its thinness, it produces less or no bacteria in comparison with other towels. Therefore, it has also antibacterial feature. Besides occupying a small place in your bag or in your cabinet, it is a practical, elegant and environmentally friendly product.
Peshtemal is produced in two varieties, one is simple peshtemal and the other is peshtemal towel.
What are history of Peshtemal or Turkish Towel
Peshtemal, also known as Turkish towel and hammam towel, is a very important tradition that has been carried from the Ottoman Empire to the modern-day. The Turkish bath is a very important, world-famous brand of our country. Almost everywhere in the world, in many luxury hotels and spa centers, it is strongly possible to encounter a Turkish bath. In fact, the Turkish bath and the Turkish peshtemal are two inseparable things.
"Peshtemal", which is part of the Turkish cultural heritage, originated from Persian language and entered from Persian into our language. Peshtemals, which are used more frequently today, can be no-pattern, patterned and in various colors. Peshtemals, which are mostly preferred to have colored vertical striped design, are woven from natural yarn such as linen, cotton and bamboo. Peshtemals, which are used by men under waist and by women starting from underarms, are in fact the oldest dresses of the human history.
When Peshtemal is mentioned, Turkish bath usually comes to mind and it is thought to be used in the Turkish bath, whereas its places of use are numerous.
Namely, it is used in bathroom in place of bathroom towel, during travel in place of towel because it does not take much space, while sporting, in spas and massage rooms, on garden furniture and even as table and armchair cover.
Produced from natural yarn, it is ideal and healthy for children and infants.
In some regions it is called as paştamal, paştemal, peştamal, paştamel.