WELCOME TO BEST MANUFACTURERS PESHTEMALS BLOG PAGE
Check Our Latest Posts
WELCOME TO BEST MANUFACTURERS PESHTEMALS BLOG PAGE
Check Our Latest Posts
What is Textile Recycling & How We Manufacture Turkish Towels From Recycled Yarns in 2020?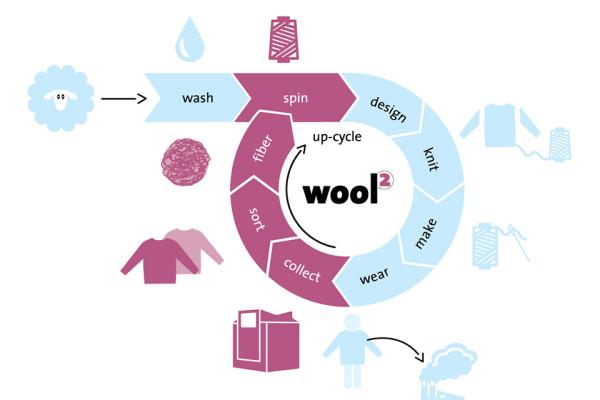 One of the biggest mistakes we make is taking the beautiful, fertile, and gracious mother nature for granted. We don't realize that huge problems such as natural disasters, epidemics, scarcity,  drought,  global warming, etc. are getting more and more frequent and dangerous day by day because of our actions. And as a Turkish towel manufacturer & exporter, we think that it is our duty to act against these problems and take action! In this week's blog post, we'll be writing about textile recycling, and how we manufacture our products from recycled material, using eco-friendly techniques & dyes to help prevent destroying our delicate nature.
We'll start by describing textile recycling.
What is Textile Recycling?
Instead of throwing away or letting our old clothes, or other kinds of textiles decay in a corner of our wardrobes, we can recover or reuse materials from them. And this process is called textile recycling. The steps of this process include donation, collection, sorting, and lastly processing of textiles.
As a peshtemal manufacturer & wholesaler, we are proud to be a part of this process!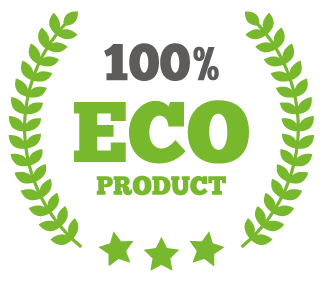 How We Manufacture Turkish Towels From Recycled Materials?
We manufacture Turkish towels, peshtemal bathrobes, blankets, ponchos, and baby swaddles per customer request. If our customers want us to use recycled materials for their products, we do that exactly. If our customers want their products woven from cotton, we use 100% hand-picked, premium quality Turkish cotton to weave our products with. However, in all cases, our products are dyed in the best dye-house in Denizli/TURKEY, using the best dyes that are 100% nature-friendly, and anti-allergen. Thus, Turkish towels, peshtemal bathrobes, blankets, beachwear, and baby swaddles we manufacture & export can be used with confidence!
No matter what raw material is used, peshtemal we manufacture & wholesale are:
Light as a birds feathers,
Strong & durable as a mountain,
Absorbent as a sponge,
Quick-drying,
Last but not least soft!
And as we said earlier, they can be used with confidence, even for baby-care!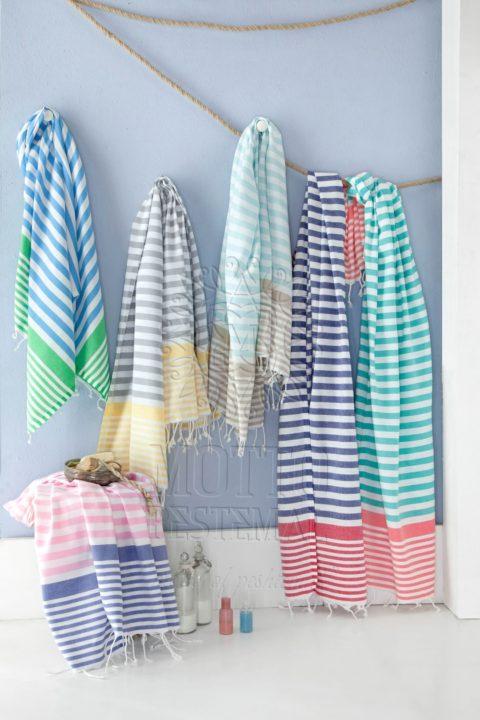 Are Turkish Towels From Recycled Material Low Quality?
Not at all! Along with the entire textile industry, our engineers and R&D team work hard to come up with new, innovative solutions to manufacture premium quality textiles from recycled material. They are not only nature-friendly but also as glamorous and high-quality as any other textile woven from any other raw material. The benefit of a Turkish towel which is an end product of the textile recycling process is that it is more nature-friendly!
How Can We Learn More About Textile Recycling & Eco-Friendly Turkish Towels?
We'll be writing more and more on this topic as we think that it is our responsibility to bring such an important topic into the light! You can follow our frequently updated textile blog to learn more about eco-friendly Turkish towels, and you can follow our Facebook, Instagram, Twitter, and Linkedin accounts to stay updated!
You can also contact us via our contacts page to ask us any questions about nature-friendly textiles! We'll respond to your mails as soon as we can!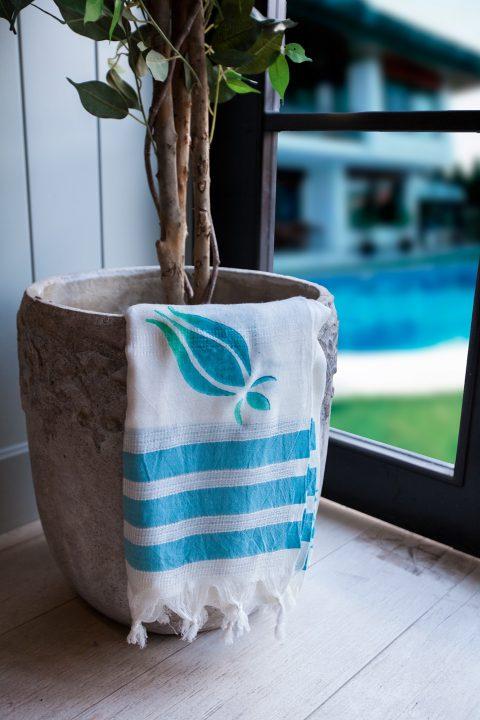 Before we finish our first article on textile recycling and nature-friendly peshtemal, we'd like to share the link to our products page! You can discover our entire collection of premium quality & beautiful Turkish beach towel collection, peshtemal bathrobe & blankets, and beachwear designs there! We'll also soon release newer, latest fashion products for 2020 season!
Motto Peshtemal, hammam towel manufacturer & wholesaler, wishes you a happy 2020!