WELCOME TO BEST MANUFACTURERS PESHTEMALS BLOG PAGE
Check Our Latest Posts
WELCOME TO BEST MANUFACTURERS PESHTEMALS BLOG PAGE
Check Our Latest Posts
OFFER COMFORT TO YOUR CUSTOMERS WITH TURKISH TOWELS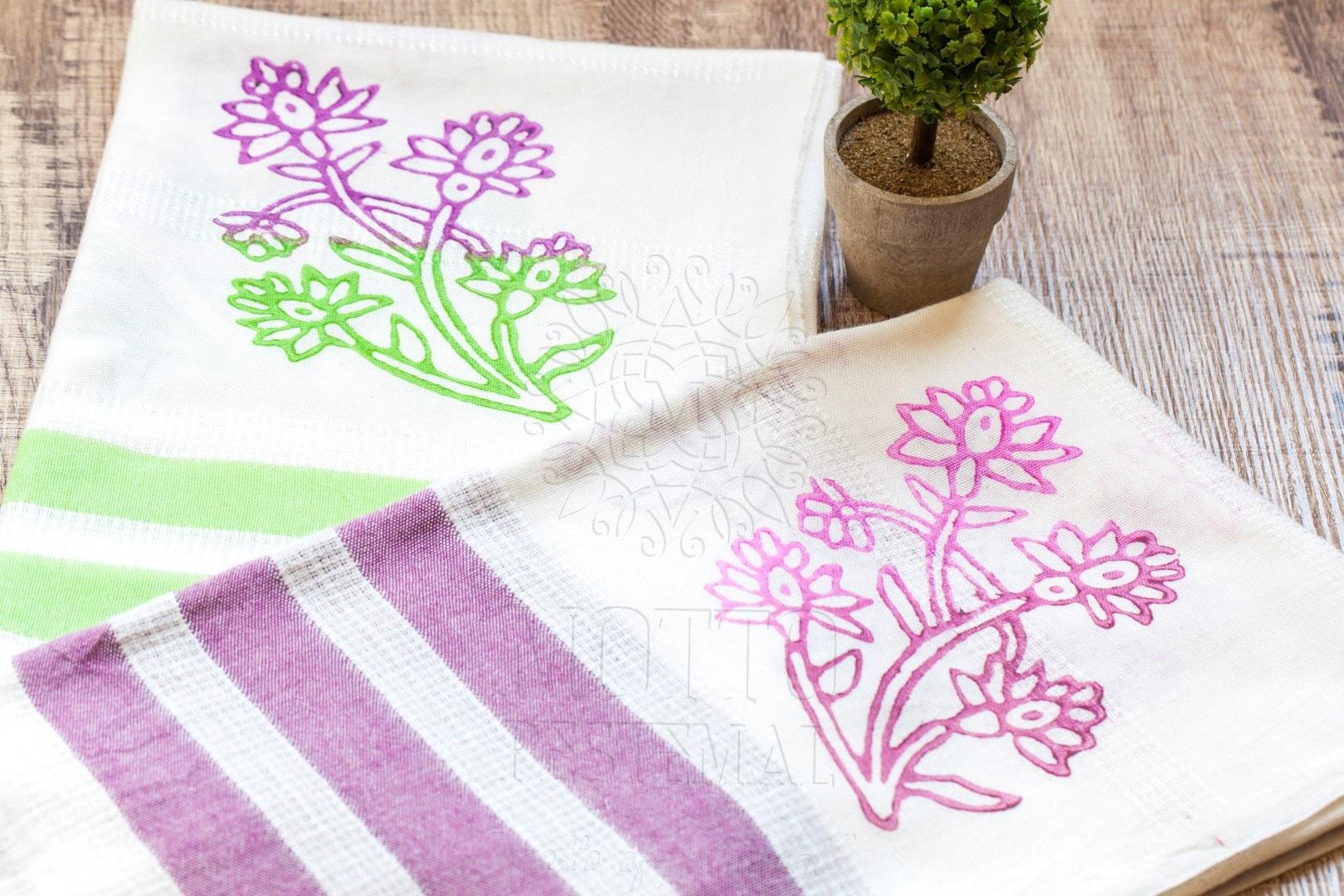 What will your customers remember about your facility? The first thing that comes to mind is the services you offer! But what about the details that'd make them recommend you to their friends & family? The little details that'll put a smile on their face will get them to remember you! So why wouldn't you consider offering them soft, absorbent, thin, featherweight & quick-drying Turkish towels?
In our latest article, we mentioned why you should choose Peshtemal bathrobes instead of classical, heavyweight & plushy bathrobes. And this week, we'll talk about the benefits of Turkish towels & why your customers would love them!
Let's begin, right?
Peshtemal is Life Saving Tools!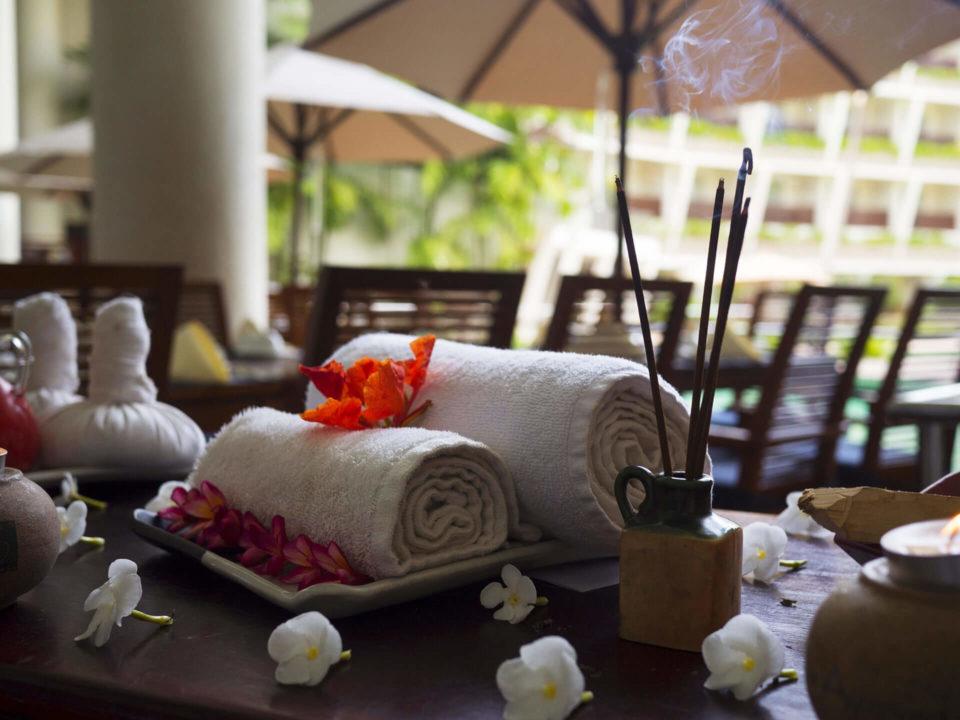 Peshtemal is not only towels but also life-saving tools! Due to their soft, light, absorbent & quick-drying texture, peshtemal are used for many centuries by Anatolian people in every area of their daily lives.
Okay, but what do we mean by the life-saving tool?
Peshtemal is plushy enough to save you from getting numb or getting scratches by sitting on the harsh floor once you lay it down and sit on it! As Turkish towels are featherweight they are a perfect replacement for scarfs if you lost your hat & don't want to get sunburnt!
They are thick enough to prevent you from catching a cold on a breezy spring day if you forgot to bring a throw with you! And Turkish towels are absorbent & quick-drying enough to bring them to the gym with you!
As they dry quickly, they don't make your bag smell funky during the holiday!
All these and many more make peshtemal life-saving tools!
Why are Turkish Towels Comfortable?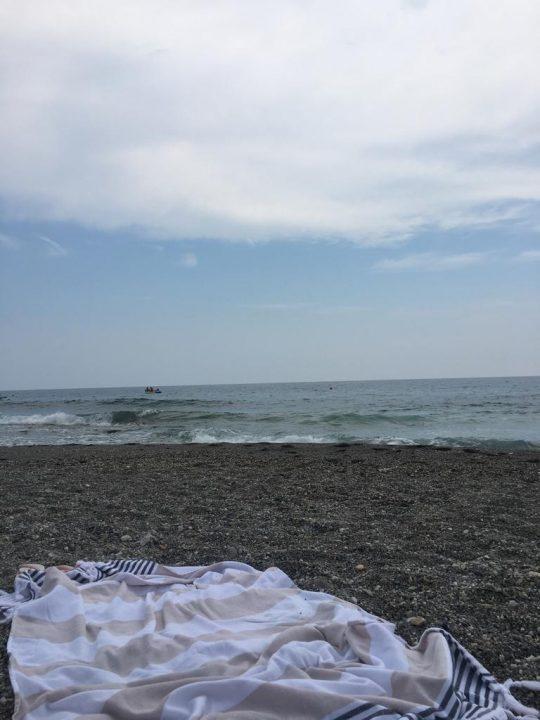 As a responsible peshtemal manufacturer & exporter, we manufacture our entire Turkish towels collection, beachwear products, and peshtemal bathrobe line 100% from hand-picked, luxurious Turkish cotton.
Dyed by the best dye-house in Denizli/TURKEY, they aren't only comfortable but also don't contain any harmful and allergen material on their texture!
As we care highly about your health & the nature we use the highest quality raw materials to manufacture our dearest Turkish towels with!
As a result, Turkish beach towels we manufacture & wholesale are high-quality & safe-to-use!
Popular Peshtemal Designs In 2019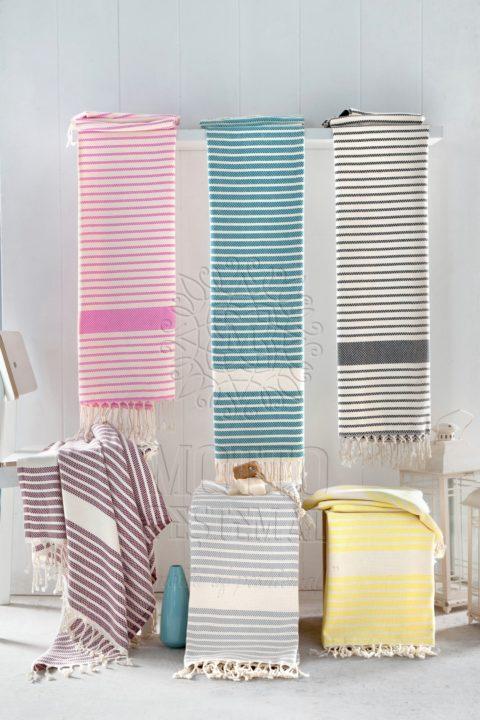 Not only premium quality & comfortable, but we also work hard to come up with eye-catching & beautiful designs for the peshtemal, bathrobe, and beachwear we manufacture & export.
Our designers constantly follow the fashion world so you don't have to! We follow the trends, the fashion world and what people expect from a textile company constantly. So we know what your customers might like to see! And finally, we add the products that'd catch your customers attention the most & that'd make a perfect decorative item to our line!
You can discover our comfortable & elegant Turkish beach towel designs on our products page easily! And then you can find our contact information on our "contacts" page if you have any questions about our beloved Turkish towels, bathrobes & beachwear. Please don't hesitate to contact us for our reasonable prices, fast & reliable services.
Motto Peshtemal, the wholesale manufacturer of Turkish towels, wish you a happy 2019!