WELCOME TO BEST MANUFACTURERS PESHTEMALS BLOG PAGE
Check Our Latest Posts
WELCOME TO BEST MANUFACTURERS PESHTEMALS BLOG PAGE
Check Our Latest Posts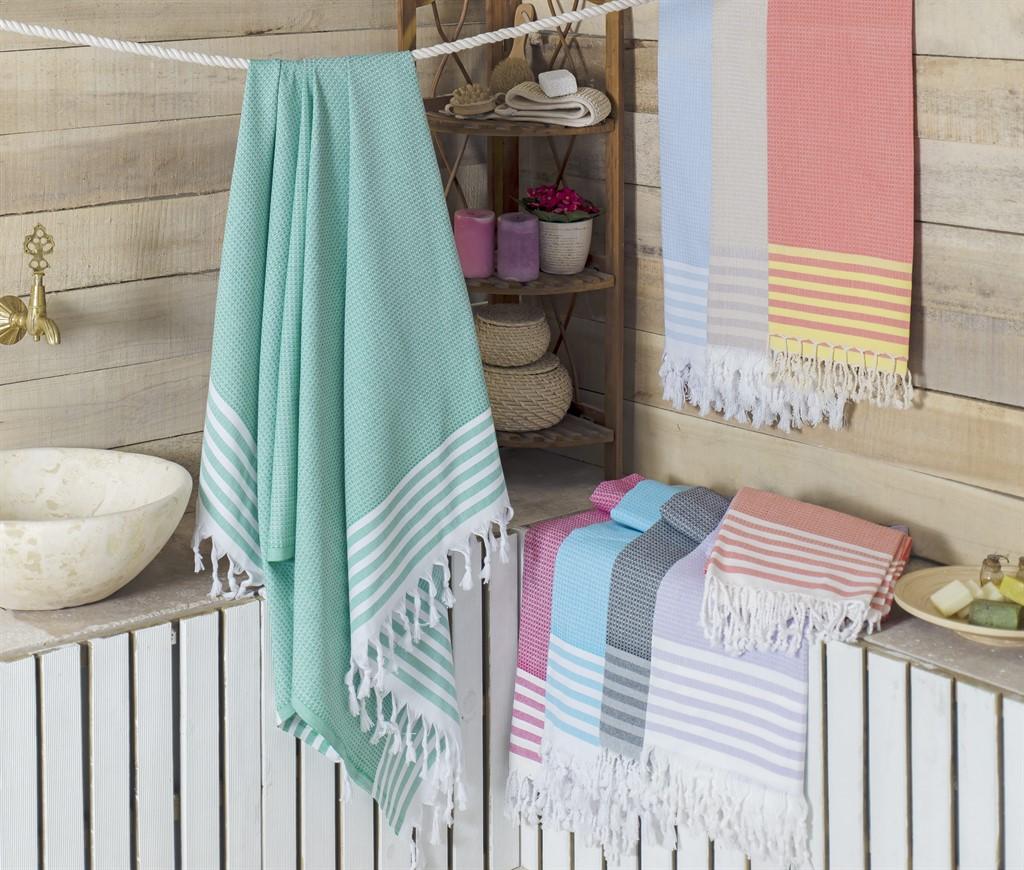 Benefits of Peshtemal
Thin, light, quick-drying, and highly absorbent; with their elegant designs, Turkish beach towels are taking their place in this year's beach fashion. As a Turkish beach towel manufacturer and wholesaler, we listed 3 reasons, why peshtemals are perfect for you to take them to beaches, spas, yachts and hotels.
Peshtemals are thinner and lighter than ordinary towels! As you are packing your suitcase for a relaxing holiday after a long period of work, you will realize that ordinary towels take way too much space in your suitcase. Ordinary towels are also heavier than peshtemals, which may probably bother you while you are taking them on your holidays. Fortunately, due to its perfect texture, peshtemals are thin and light. Which makes them perfect for your travels.
Turkish beach towels are highly absorbent and quick-drying! After swimming in a sunny day at beach, you decided to towel yourself and sunbathe. However, when you laid down you realized that disturbing moist on your back, because the ordinary towel you took to beach is still wet! Luckily, Turkish beach towels are both absorbent and quick drying! This is one of the reasons why you should prefer Turkish beach towels over ordinary towels.
Motto Peshtemal designs eye-catching and fashionable Turkish beach towels for their customers. Following the latest fashion; and working with the best dyehouse in Denizli, Motto Peshtemal manufactures elegant Turkish Beach towels. With our fashionable designs, you will make everybody jealous at beaches, pools, spas, hotels and yachts!
Don't miss the latest beach fashion! With its perfect texture, and elegant design discover one of our top-selling products, SEASIDE PESHTEMAL! https://mottopestemal.com/product/seaside-peshtemal