WELCOME TO BEST MANUFACTURERS PESHTEMALS BLOG PAGE
Check Our Latest Posts
WELCOME TO BEST MANUFACTURERS PESHTEMALS BLOG PAGE
Check Our Latest Posts
How Should We Use Peshtemal?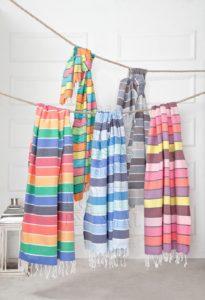 Besides Turkish Peshtemals part of Turkish bath culture, we can use them in lots of different ways. Turkish Peshtemals have known just stuff to use in bathroom so as to towel down throughout history.  More recently, we could see them by using as Beach Towels too, but now, Turkish Peshtemals are used anywhere. 
The peshtemals are separated from other towels for a pleasant feeling on the skin and are preferred by many people. They have different materials such as cotton, bamboo and in different patterns and colors. In addition, the Peshtemals have high absorbance quality and are used with unassailable certainty; their patterns are so soft and fluffy.
Turkish Peshtemals are used in the spa center, pool, see and shower. Also, you can use them everywhere as long as your imagination allows. Turkish Peshtemals produced by Motto Peshtemal have a small and large size, and there are ways to use them by wrapping your body or your hair on the purpose of towel-down.  
There are lots of ways to use Peshtemals
You would prefer to use them by wrapping your body, your hair, or just your waist. Turkish Peshtemals are your most prominent assistant when you need to towel down on the beach or later shower. You can easily change your swimsuit or bikini after your sweet sea adventure because our products have plus fitments for men and women.
Turkish Peshtemals cover three times less luggage space than any other towel in your luggage. That's why you can prefer these peshtemals with peace in mind. Saving up more space from your luggage allows you to bring more clothes or will enable you to get more amenities to your holiday or your camp side.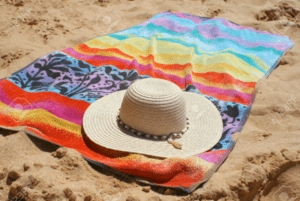 Turkish peshtemal fabric does not allow sand to get into the towel, and therefore it is an ideal product for beaches and beachwear. Another reason for using Turkish Towel is that they are stylish and fashionable, although they have a traditional old Ottoman style.
Turkish Peshtemals were manufactured Motto Peshtemal are convenient for our requirer's due to they are absorbent. In addition, peshtemals are lighter and thinner than a regular towel, and they are more absorbent against water due to their hundred percent cotton fabric.
And lately, another distinctive feature of Turkish Peshtemal and Turkish Beach Towels is that they are nature friendly. Being hundred percent cotton and being manufactured by old ways makes peshtemals nature friendly Green products.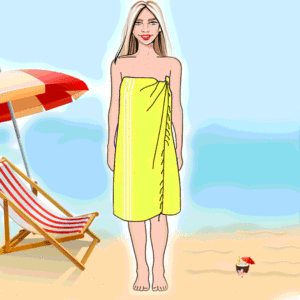 We have prepared a gif for you to make your work easier, except for what I wrote above. You can examine the usage of Peshtemals on this gif. You can arrange the use of our Hammam Towels according to your taste. 
Thanks to the lightness of the products of Motto Peshtemal, which is a Wholesale Manufacturer of Turkish Peshtemal, Beach Towel, and Bath Towel, you'll feel integrated with them.