WELCOME TO BEST MANUFACTURERS PESHTEMALS BLOG PAGE
Check Our Latest Posts
WELCOME TO BEST MANUFACTURERS PESHTEMALS BLOG PAGE
Check Our Latest Posts
The Guedlines of Buy Wholesale Peshtemals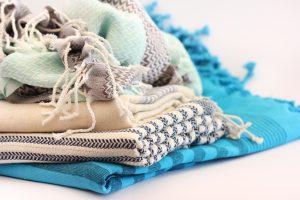 Made of 100% cotton, peshtemal products modernize traditional fashion with their natural structure and environmentally friendly production standards. Peshtemal products, which have a wide range of usage, are encountered in many areas from daily life to beach fashion. So if wondering Where to buy Turkish Beach Towel? Where are the peshtemal producers? you are correct article.
When you want to buy peshtemals that can be found online or directly from many stores, many things should be considered. Manufacturers of Turkish Beach Towel to be purchased in bulk should be well researched, their websites should be examined and their comments should be read.
Turkey has many peshtemal manufacturers in many regions. However, considering the wholesale and retail sales, the places to buy Peshtemal vary.
Where are the Peshtemal Manufacturers?
Retail consumers who want to find natural products that are peshtemal call from many stores in all regions of Turkey. It is a product that is easy to find in retail, especially in many stores in the Galata region of Istanbul, Aegean provinces such as Denizli and Izmir and many provinces in the Black Sea region. Peshtemal fondly because they are used virtually anywhere in Turkey and usage and sales network that many textile products obtained is very wide.
Buying a Wholesale (Retail) Peshtemal – Buy Wholesale Peshtemal
Wholesale peshtemal to get is still dominated by the Turkish manufacturers and Turkey markets. Peshtemals, which are a part of Turkish culture, are a very healthy textile product produced from organic and 100% cotton. Those who want to buy this product in bulk should do research. Those who want to buy peshtemals, which have turned into a large market today, should prefer places with a wide range of different designs and product options. They should read comments on the internet and consider user satisfaction. It should also be noted that the most important locations for manufacturing in particular has Turkish Towels in Denizli in Turkey.
Peshtemal Manufacturers
You're looking at many different regions of Turkey and it's possible to see many different places in the production of manufactured peshtemal places. However, everyone who asks the question of where is the most natural and high quality Turkish Towel and Peshtemal gets the answer of Denizli. Denizli is one of the important places in the world in the production of peshtemal and cotton fabric.