WELCOME TO BEST MANUFACTURERS PESHTEMALS BLOG PAGE
Check Our Latest Posts
WELCOME TO BEST MANUFACTURERS PESHTEMALS BLOG PAGE
Check Our Latest Posts
What to Bring to The Beach in 2021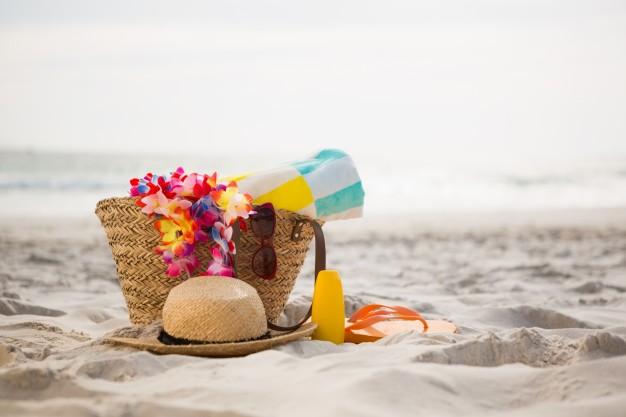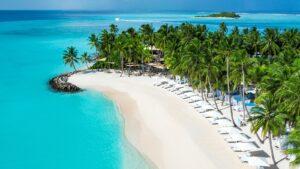 It is almost summer now.  As the gentle wind is blowing through our hair, walking among the chirping crowds of people, or puffing the fragrant scent of blossoming flowers… the only and overarching question on our minds is; What will we bring with us while going to the beach this summer? 
Beaches are reflecting this French motto; La vie en rose. Love, hilarity, and laughter…  A fun way to avoid the catastrophic consequences of the pandemic that has stuck us home; beach vacation.
We have compiled 5 necessary things you should bring with you for a shining vacation.
1) Beach Tote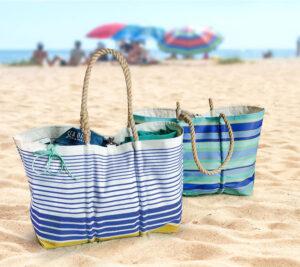 Of course, the key piece of a day at the beach is a beach tote! Choose a large size to fit all of your day's essentials. After all, you can't take other items without your beach tote bag.
This summer, especially wicker ones are among the most preferred.
2) Must-have sunscreens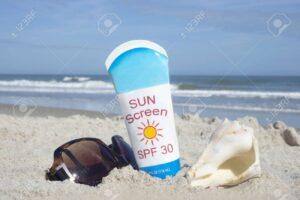 The most valuable product you should bag in your beach tote is sunscreen. In fact, you should first apply your sunscreen before leaving your house. You must keep it with you due to it will pass.
Make sure to use sunscreen to protect your skin from the sun's harmful rays and to prevent premature aging signs and sunspots.
3) Parasol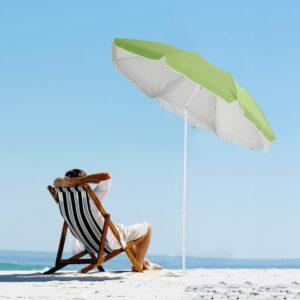 According to research, half of the world's population likes summer more than winter. Although we love the summer season, sometimes the excessive sun can be very annoying.
Therefore, it would be best for us to take shelter in the shade of an umbrella when we go out of the sea to avoid the aging-triggering sun rays.
Do not forget to take a sun umbrella with you when you are on vacation.
4) Sun Hat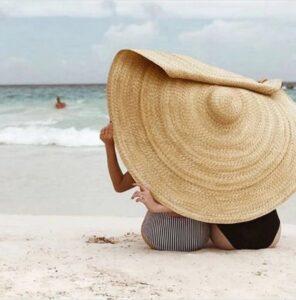 Hats are not only an accessory but also a barrier that protects you against the sun's harmful rays. I recommend to you must never go out in the sun without a hat!
In addition to the hat, do not forget to bring colorful headbands to tie your wet hair up.  
5) Beach Towel and Beachwear 
After spending a long time in the fresh waters of the sea, wearing the fine and fashionable Motto Peshtemal Beach Wear may be your greatest chance this summer. Motto Peshtemal's 100% cotton Beach Towels and Beach Wears will undoubtedly be your biggest supporter. 
As every year, Turkish Towel fashion continues to decorate your beaches this year. If you haven't met Motto Peshtemal, a Wholesale Towel Supplier, you will see how uninspired the towels you used before. Motto Peshtemal is a key Wholesale Towel Manufacturer that has dominated the Turkish Towel Market for years. Lead the fashion this summer with our beach towels and beachwear. Re-conquer the summer fashion with our shining, amazing and pioneering towels.
Pirate Beach Towel – Turkish Beach Towel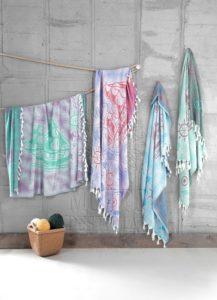 Inspired by the reckless pirates, Pirate Beach Towel has naval symbols on it. Fringes swinging on both ends of Pirate Beach Towel, have resemblance to the ship's tackles. We offer a wide color spectrum for this thematic Turkish Beach Towel, so you can pick the color you desire. With its soft, absorbent and durable texture, Pirate Beach Towel can endure the most reckless pirate!
Check Pirate Beach Towel at https://mottopestemal.com/product/pirate-beach-towel
Nazar Peshtemal – Hammam Towel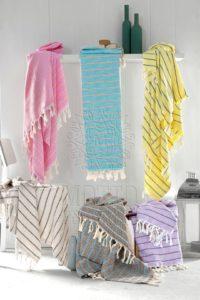 Highlighting the cultural and historical aspects of traditional hammam towels, Nazar Peshtemal is one of our most elegant designs. Nazar peshtemal has a resemblance with a historical item called evil eye talisman, which is believed to protect you against envious eyes. This hammam towel is perfect for a relaxing spa or hammam session.
Check Nazar Peshtemal at https://mottopestemal.com/product/nazar-peshtemal
Turkish Jacquard Peshtemal – Fouta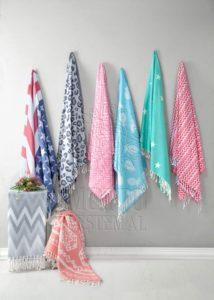 Named after the mastermind behind the modern looms, Joseph M. Jacquard, for Turkish Jacquard Peshtemal is a combination of comfort and elegance. We offer a variety of design options and a wide color spectrum for this high quality fouta. Weighing 360 grams, Turkish Jacquard Peshtemal is one of our lightest and thinnest yet most absorbent and quick drying fouta. Turkish Jacquard Peshtemal will bring joy to a well-deserved vacation.
Check Turkish Jacquard Peshtemal at https://mottopestemal.com/product/turkish-jacquard-peshtemal
Rio Beach Towel – Turkish Towel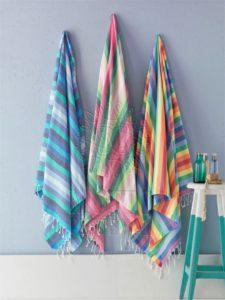 Harmonic diversity of colors at Rio and traditional fringes of Turkish Towels came together to create the perfect towel design on Rio Beach Towel. Inspired by the natural and historical beauty of Rio De Janerio, we have designed an eye catching Turkish Towel. Relaxation may come from the beach, spa or hammam; but comfort will definitely come from our high quality Turkish Towel, Rio Beach Towel.
Check Rio Beach Towel at https://mottopestemal.com/product/rio-beach-towel